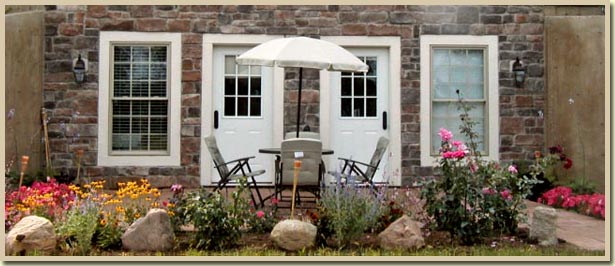 Your Own Personal Entrance and Guest Patio Secluded With Flowers and Vineyard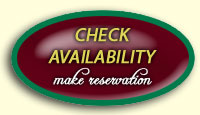 Relax in the Dining Room

Wakarusa is a must see. Only 3 miles from The Bed and Breakfast at Rose Lane Farm Wakarusa features an old hardware store with the old rolling ladders and wood bins of yesteryear. The Wakarusa dime store is known world wide for its jumbo jelly beans, (Ronald Reagan kept some of these on his desk), or you can enjoy the ambiance of Small Town Main Street USA. Just like Mayberry we still have our benches and benchwarmers.

Breakfast is served by 8:30 with the main course being our fluffy French Cheese Omelet (veggie, ham, or bacon) muffins, milk, bagels, and cereal.

Our rates include a full breakfast, air conditioning, snacks & coffee, access to walks in a 6 acre woods, use of a separate dining room to dine or relax. Our water is softened for comfortable bathing.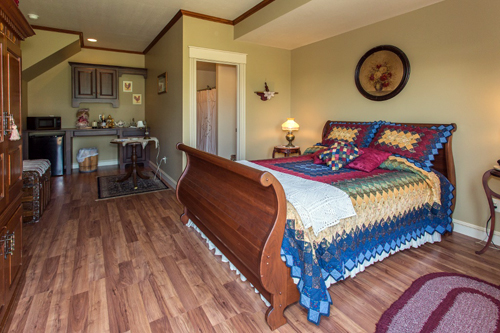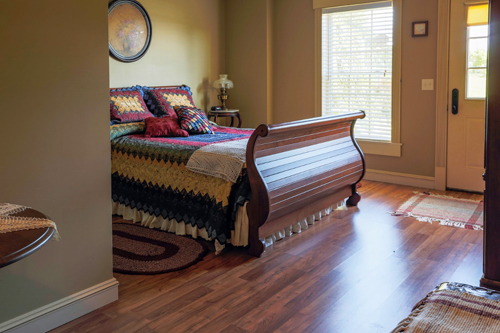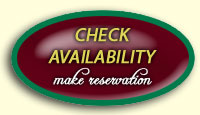 The Sleigh Bed Room Features a Walnut Kitchenette With a Refrigerator, Microwave, Sink, and a Personal Bath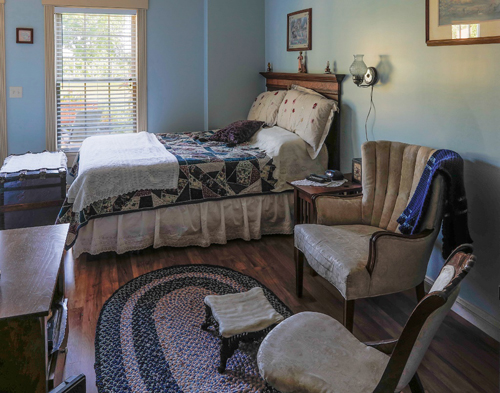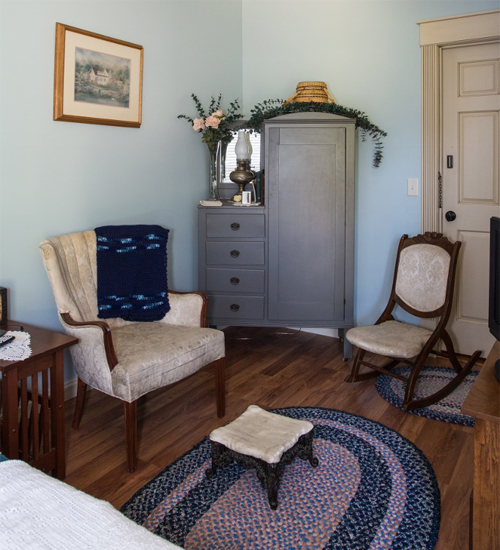 Grandmother's Guest Room Also Features a Personal Bath